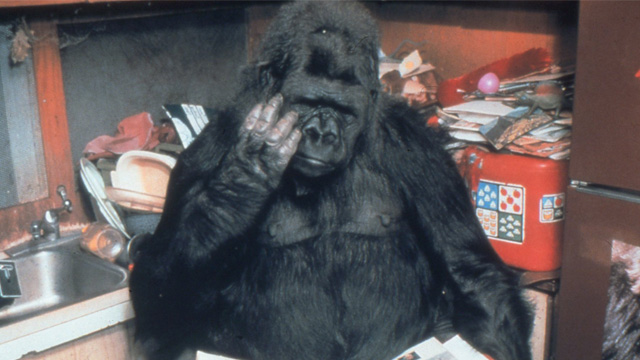 Please Sign in or Register to see the video
OR
A CONVERSATION WITH KOKO
The speaking gorilla
Format : one-off
Duration : 52'
Available versions : Italian | French | Neutral Spanish | English
Director : Bonnie Brennan | Robert Visty
Authors : Bonnie Brennan | Robert Visty
Rights : TV


Meet Koko, an extraordinary gorilla who has learned American Sign Language (ASL) with the help of Dr. Penny Patterson. The 'couple' have become science celebrities over the last 25 years.

Based on an impressive volume of archives, A CONVERSATION WITH KOKO documents the exploration into the world of gorillas and animal intelligence, venturing into the realm of interspecies communication.

After watching Koko describes her own life, albeit in simplistic terms, viewers will never be able to think of the animal world in the same way again.