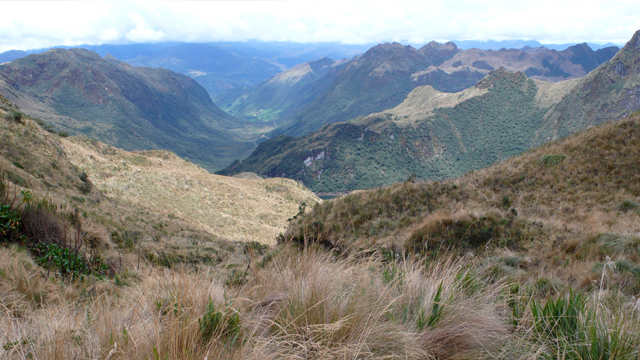 Please Sign in or Register to see the video
OR
List of episodes
| | |
| --- | --- |
| 1. | SEASON 1:ALASKA, KINGDOM OF EXTREME |
| 2. | SEASON 1:MICRONESIA, LOST ISLANDS |
| 3. | SEASON 1:AUSTRALIA, OASIS SAND |
| 4. | SEASON 1:TANZANIA, GREAT JUNGLE BOOK |
| 5. | SEASON 1:MOROCCO, EXOTIC MAGIC OF ORIENT |
| 6. | SEASON 1:PATAGONIA, ON TOP OF THE WORLD |
| 7. | SEASON 1:EGYPT, SHIFTING DUNE |
| 8. | SEASON 1:MADAGASCAR, THE RED ISLAND |
| 9. | SEASON 1:COSTA RICA, GREEN PARADISE |
| 10. | SEASON 1:NEW ZEALAND, LAND OF JADE |
| 11. | SEASON 2:THE AZORES ARCHIPELAGO |
| 12. | SEASON 2:TASMANIA |
| 13. | SEASON 2:BELIZE |
| 14. | SEASON 2:BRAZIL |
| 15. | SEASON 2:USA, THE AMERICAN WEST |
| 16. | SEASON 2:HAWAII |
| 17. | SEASON 3:SHETLANDS |
| 18. | SEASON 3:CAPE VERDE |
| 19. | SEASON 3:JAMAICA |
| 20. | SEASON 3:OMAN |
| 21. | SEASON 3:LAOS |
| 22. | SEASON 3:WESTERN CANADA |
| 23. | SEASON 4:BIJAGOS ISLANDS |
| 24. | SEASON 4:SRI LANKA |
| 25. | SEASON 4:RAJASTHAN |
| 26. | SEASON 4:SUNDA ISLANDS |

| | |
| --- | --- |
| 27. | SEASON 4:ECUADOR |
| 28. | SEASON 4:AGEAN SEA |
| 29. | SEASON 5:CHILE |
| 30. | SEASON 5:CROATIA |
| 31. | SEASON 5:FIDJI ISLANDS |
| 32. | SEASON 5:MALAWI |
| 33. | SEASON 5:NEW MEXICO |
| 34. | SEASON 5:NORWAY |
| 35. | SEASON 6:BOLIVIA |
| 36. | SEASON 6:BOTSWANA |
| 37. | SEASON 6:BRITTANY |
| 38. | SEASON 6:JAPAN |
| 39. | SEASON 6:NEVADA |
| 40. | SEASON 6:QUEBEC |
| 41. | SEASON 7:ICELAND |
| 42. | SEASON 7:KYRGYZSTAN |
| 43. | SEASON 7:NEW CALEDONIA |
| 44. | SEASON 7:PERU |
| 45. | SEASON 7:SAO TOME |
| 46. | SEASON 7:SURINAME |
| 47. | SEASON 8:AUSTRALIA |
| 48. | SEASON 8:GUATEMALA |
| 49. | SEASON 8:SCOTLAND |
| 50. | SEASON 8:CAMBODIA |
| 51. | SEASON 8:LADAKH |
HD
SOMEWHERE ON EARTH
Produced & aired by France Television
Format : series
Duration : 51 x 52'
Available versions : English
Rights : All Rights / South East Asia


"Somewhere on Earth" brings us to timeless and beautiful places, untouched by man, where the daily lifestyle of women, men and children unwinds around a strong and harmonious journey spared by the time that goes by… far, far too quickly.

This series is a portrait of the inhabitants who live in these exceptional territories. Acting as tour guides, they have invited us to share their world with our cameras. Their stories, their everyday lives and their memories are what makes these films true pearls of nature.

Each of these films is built around three passionate characters living in three magnificent places.