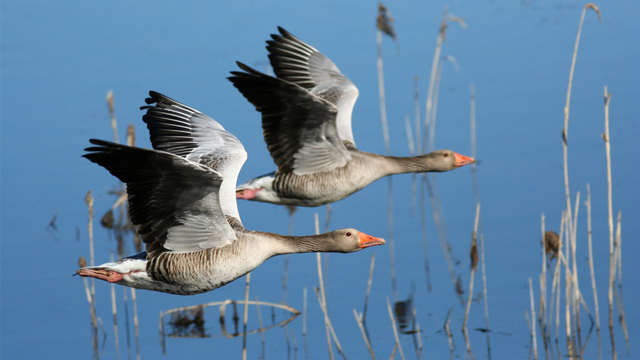 Please Sign in or Register to see the video
OR
SKY TRAVELERS
Take off to the skies with Europe's most seasoned travelers
Format : series
Duration : 2 x 52'
Available versions : French
Director : Marie-Hélène Baconnet
Rights : All Rights / Worldwide


Will their grueling voyage end in a sunny winter holiday ? Or a deadly detour ?

As summer draws to a close, Finland prepares for a long dark winter. And the local birds prepare for a long dangerous journey. Selma, a greylag goose, is molting. In a few weeks, she'll have brand-new feathers - her traveling clothes - to take on a trip to sunny Spain.
Europe has three principal north-south migration routes followed by millions of birds every year. They cross the entire continent, leading across the Straits of Gibraltar, the Bosphorus and as far away as Africa.

Stork called Magdalena, and many more of their high-flying friends throughout their arduous roundtrip voyages. Most of our sunseekers will arrive safely. Others will succumb to hardships along the way.