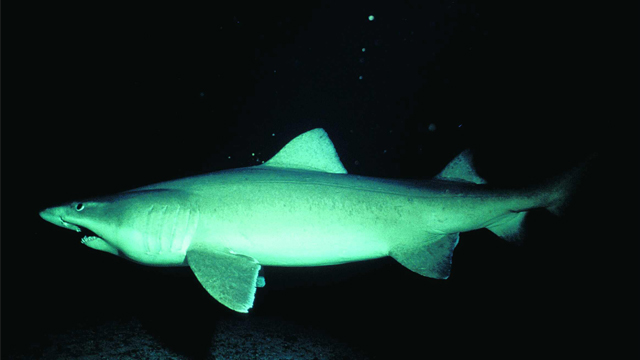 Please Sign in or Register to see the video
OR
THE MONSTER SHARK OF MALPELO
A gigantic and unknown species
Format : one-off
Duration : 52'
Available versions : French | English
Rights : All Rights / Worldwide


On an ordinary dive at the National Malpelo Park, in Columbia, Sandra Bessudo, biologist and the park director, suddenly comes face to face with a gigantic and unknown species of shark.

Completely bewildered by the beast, she nicknamed "The Monster", Sandra decides to launch a risky expedition to find out more about it. It will be the ultimate ocean adventure: a storm wipes out access to the shark's lair, then a brutal band of pirates tries to hijack Sandra's' boat and seizes 74 tons of sharks by stabbing her nets with their spears.

THE MONSTER SHARK OF MALPELO is a classic and evergreen underwater film.