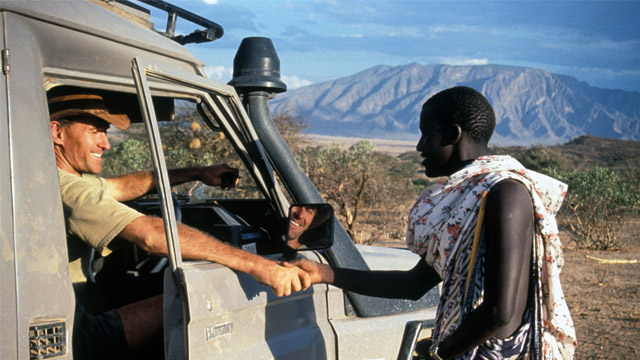 Please Sign in or Register to see the video
OR
HAYA SAFARI
The safaris then and now
Format : one-off
Duration : 52'
Available versions : French | English
Director : Isabelle Roumeguère
Author : Isabelle Roumeguère
Rights : TV / Worldwide except UK and USA


Calvin Cottar was born in Kenya. He is the fourth generation of a family that came almost 100 years ago from the USA to settle in Africa.

Calvin has taken up his father's farming business and has imagined a new concept of Safari. With the help of his father's guide, he goes to meet Masaï tribes and hopes to hand down his ancestors' passion to his five-year-old son.

Mixing new images with archive footage, HAYA SAFARI revives the legends and rituals of the Safaris, through this epic family history.

Discovery and respect for nature are the ingredients of this very special journey.