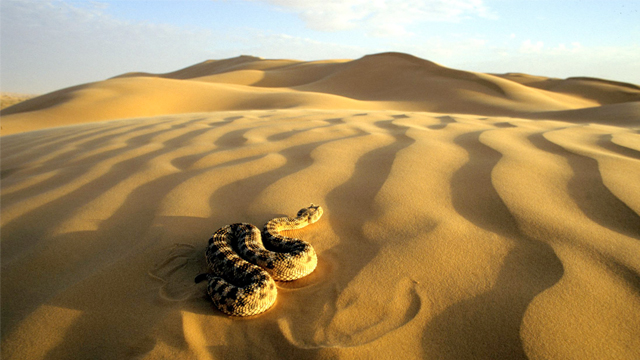 Please Sign in or Register to see the video
OR
LIBYA'S SAHARA
The English Patient's desert
Format : one-off
Duration : 52'
Available versions : French | English
Director : Michael Schlamberger
Producer : ORF
Rights : TV & Inflight / Worldwide except German speaking Europe, North America, UK and Irland


The Sahara, one of the world's most hostile regions, is the paragon of a desert.

It was therefore a shock when, in 1933, Austrian adventurer Ladislaus Almásy discovered in the heart of the Lybian Sahara some rock paintings showing a paradisical world populated by big animals surrounded by rivers, lakes and bathing people.

The desert explorer had unveiled one of the trickiest riddles of climate history: the world's largest tropical desert must once have been a lush Garden of Eden!

Following Almásy's footsteps, this film chronicles the search of evidence from the most thrilling chapter in the Sahara's natural history.