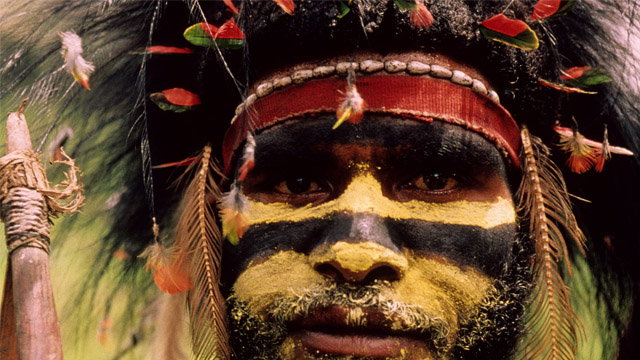 Please Sign in or Register to see the video
OR
IN THE HEART OF IRIAN JAYA
An underground adventure
Format : one-off
Duration : 52'
Available versions : French | English
Director : Bruno Cusa
Author : Bruno Cusa
Rights : All rights / Europe except UK & French speaking Switzerland; Asia except Japan


Irian Jaya, the western part of New Guinea, concentrates a huge number of potholes and caves yet to be explored. In one of them flows the Baliem, said to be the largest underground river in the world.

Nine British speleologists take enormous risks to explore, and try to map out this vast underground complex in a race against time before the start of the rainy season.

This is the story of their expedition.